Fashion creates the ability for the creative types to express themselves in an artistic form. It's how to invoke personality without saying a word. It's how to speak the language of style. It's how we often choose to reinvent ourselves. In an image-obsessed world, it's increasingly important that we project our best selves to the world. It can mean landing that important job. Securing that bank loan or simply being granted that opportunity of a lifetime. Whatever that entails. The fact is, we only have one shot at making a lasting impression and unfortunately--it starts with our fashion choices. As I've always said, great style isn't only reserved for those with access to high-end luxury---it's ultimately about a creative sense that comes from within. So today, let's talk about three main misconceptions about fashion and style.

Misconception #1 - You heighten your style profile when you rock the latest trends. Ridiculous. You don't have to be on trend to slay. In my opinion, the most stylish people aren't slaves to the industry or label whores. Truth is, individuality calls for seeing and doing what others don't do and doing best with what works for you. Besides, could you image the financial toll it would take to have the constant need to keep up with the latest and greatest trends? No thanks.
Misconception #2 - You have to be a size 4 to slay. Nope. Not true either. The models that we see ripping the runways at fashion week have the most rarest of body types. Most have boyish figures with wide shoulders and zero curves. Yes, they don't represent your everyday woman. Your only concern should be that you are the best representation of you whether you are working with a size 2 or 22.

Misconception #3 - Retail ready-to-wear (RTW) is actually ready to wear. I don't know about you but my body type is quite unique. Unique as in, 34-29-40. Yup, that's what I'm actually working with and grabbing clothes directly off the rack in hopes that they fit my specific proportions is wishful thinking. I'm also petite so that presents another set of challenges. Talk about raising your style profile. The most important aspect to this is great tailoring. It's all in the fit. The fit can make or break a look, whether your outfit is from TJMaxx, Goodwill or Bergdorf Goodman. People with great style understands the need to invest in proper tailoring. If you don't have a good tailor, I recommend that you find one. You can simply start by Google searching clothing alterations and your zip code to find options. Start with a more simple garment like a dress or shirt before you dive into the more complex garments like blazers. Just until you get to a good comfort level with the tailor or seamstress. I also suggest that you have then take an initial measurement of your body for future records.
So there you have it. No trends needed. Work your God given body and invest in a good tailor or seamstress. Until next time....Be Bold. Be Fabulous. Be You!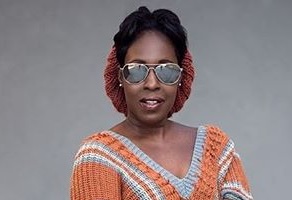 Natasha is a mom, wife, intererior design maven, foodie, globe-trotter, award-winning blogger and culture enthusiast. She has always believed that the three most undamental things to understanding and embracing worldly culture are music, food and fashion. In 2013 she established Fashionably Fabulous Blog, a virtual and creative space where style and inspiration works to improve the lives of the Fashionably Fabulous community of readers. You can visit her blog at www.fashionablyfab.com